Secure Auto Financing Through Bob Boland Ford & Drive Your Next Car Home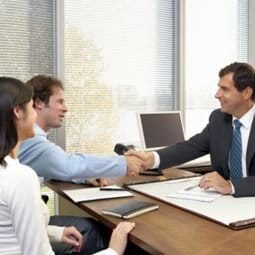 Up until now, you've been a car shopper, searching for the right crossover, SUV or truck for your needs. Now that you've found the one that speaks to you, you're ready to be a car owner. Bob Boland Ford is happy to help with automotive financing solutions that are tailor-made for drivers from Bancroft, Fairmont, Estherville and Armstrong, like you.
Loan or Lease - Which is Right for You?
Whether you should finance, or lease depends on a few factors. A lease carries a lower monthly payment and is under warranty for the duration of the term. And, at the end of the term, you can upgrade to a new model; so, it's a great option if you like always having access to the latest automotive technologies and features. However, it's important to consider that a lease has mileage limits. And, because you won't own the car, you aren't able to make major modifications. With a loan, payments are a little higher, but the car is yours; so, you're paying into equity and can make changes to your heart's content.
Apply for Financing & Work with Our Team at Bob Boland Ford
We can help you by entering your information into this easy and secure form and letting our team take a look. We can help you learn what financing terms you qualify for, and whether to lease or buy. Our team is standing by in Bancroft to help you bring home the right F-150, Escape, Explorer, Bronco Sport or Ranger today. Contact us to learn more.